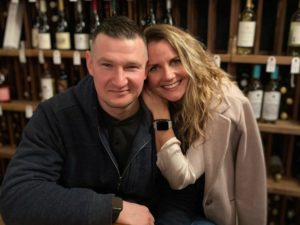 The best way to my husband's heart is through music. So, to find Joe and have him create the perfect love song was the absolute best way to show my husband how much I love him. It's our song, nobody else's, and it's the gift that will continue to give for our lifetime.
– Hailey Freeman
We laughed, we cried—it was perfect! It is a treasure to us and happy tears undoubtedly spring up at every listen (and a guaranteed ear worm for the rest of the day!)
– Katie & Joe Golichnik
The song was thoughtful and creatively written to pay homage to our trifecta friendship. This was a magical gift to share when we couldn't be together this year. I highly recommend having a custom song created to encapsulate your message, stories and/or adventures.
– Jacquelyn Van Groll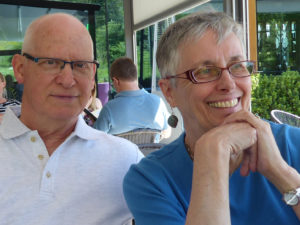 It was delightful to feature Joe in one of our ongoing house concerts. He's a really great talent, a composer, singer and musician all in the same package. Our audience was enthralled! We'd love to do it again.
– Dave and JoEllen Wollangk
Thank you so much for the amazing personal song you wrote and produced for my husband Mike. It was better than I could have ever imagined and really made him feel loved and appreciated. I was told that I "won Christmas" this year and I couldn't agree more!
– Trina and Mike Maney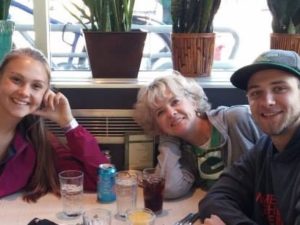 I was looking for a meaningful way to tell my children how I feel about them, something they would forever cherish. The gift of the unique song you wrote was everything I hoped it would be – the music and lyrics are inventive, captivating, and sweet. Charlie and Jane LOVED the song and I know they will enjoy it for years to come.
– Val Nevitt